San José is the most important political, economic and social center of the Costa Rican territory.  The main hospitals, the most important university fields, and industrial production areas have been the main reasons why 60% of the population of Costa Rica is concentrated here. It is the perfect place to be used as a starting point to get to know (all of) Costa Rica. With the Juan Santamaría International Airport (code SJO San José), just 20 minutes from downtown San José some places of tourist interest are: The National Theater, The Pre-Columbian Gold Museum, The Central Market, The Plaza de la Democracia, The National Museum, The Metropolitan Cathedral, among many other places.
Alajuela is the closest city to the Juan Santamaría International Airport (code SJO San José) just 2 kilometers away being the perfect destination for late arrivals or very early departures.
It is known as The City of Mangoes, due to the gigantic mango trees found in the Central Park, and it is worth mentioning that it is the cultural and social meeting place for Alajuelenses.
Some tourist activities to do in Alajuela are; visit the city center, especially the Central Park, the Catholic Cathedral, the Central Market, the Juan Santamaría Historical Museum. And one hour away by car you can visit the Poás Volcano National Park, one of the geological wonders of Costa Rica where you can´t miss the spectacular view. In addition, you can appreciate the coffee plantations along the way, and even enjoy a coffee tour. A little bit further you find  La Paz and San Fernando Waterfalls and La Laguna de Hule among others.
Cartago was the colonial capital of Costa Rica.  It is the site of the greatest religious Catholic traditions with its Basilica of the Virgin of Los Angeles, which is the main place of worship for most Costa Ricans. It is located on the slopes of the imposing Irazú Volcano, very close to the Turrialba volcano and 22 kilometers southeast of San José.
On the slopes of these volcanoes, high quality agricultural products are found due to weather conditions and very fertile soils of volcanic origin such as potatoes, carrots, lettuce, onions among others.
Some attractions in the area are visiting the Orosi Valley and its colonial temple, the Lankester Botanical Gardens, the Guayabo Monument, a pre-Columbian architectural historical site, the Irazú Volcano, the Tapantí National Park, among others.
Heredia is known as the city of flowers for its beautiful gardens, also for its coffee plantations and its beautiful Catholic churches and picturesque towns such as Barva, a colonial site, or San Isidro de Heredia which is located on the slopes of the Barva Volcano and it is home to one of the most recognized universities in Costa Rica, the National University.
You can visit the city center, the Catholic Cathedral, the Central Park, the Central Market, take a coffee tour, or the town of Barva.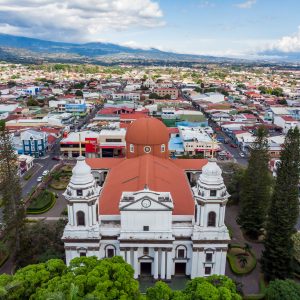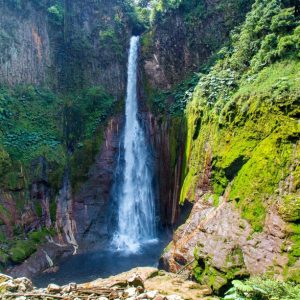 Bajos del Toro Waterfalls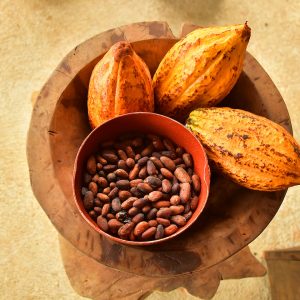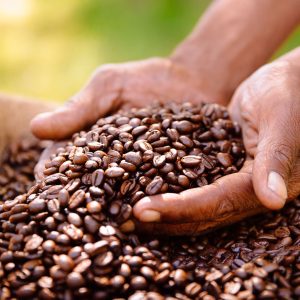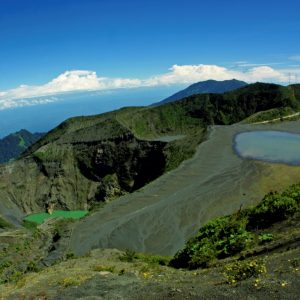 Irazú Volcano National Park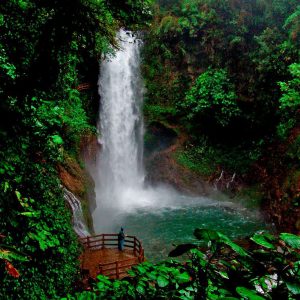 La Paz Waterfalls and Gardens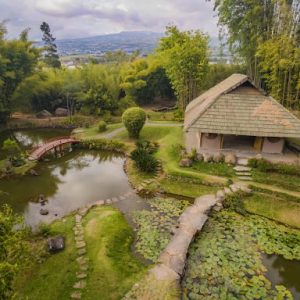 Lankester Botanical Garden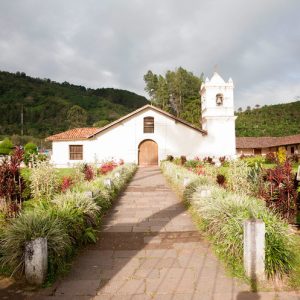 Orosi Valley & Colonial Church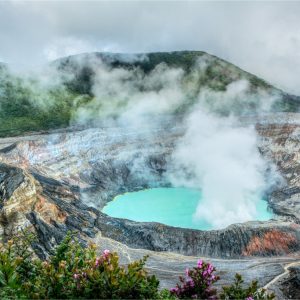 Poás Volcano National Park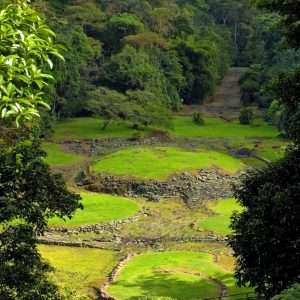 Precolumbiam Monument of Guayabo