Our tour guides have been prepared and trained for many years to give you all the  information that you need about our nature, geography, history, culture, and above all in the personalized attention to our clients.
They have been guides to our national parks and private attractions for many years, they will recommend the best place to eat and the best theme park to visit always focused on the preferences of tourists.
They will give you the best and updated information for you to learn a lot about Costa Rica.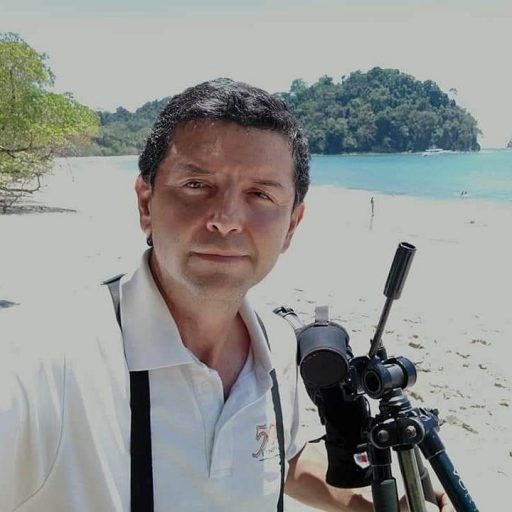 WHAT OUR
CUSTOMERS

SAY ABOUT US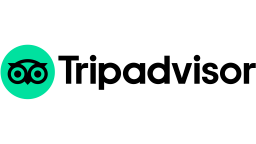 Verified
Amazing guide, the best you can get! Omg, I don't even know where to start! Jorge is a super professional guide which takes care of everything, from transportations to booking, recommendations and just daily requests. Even more so, his knowledge about everything in Costa Rica is mind blowing, from hotels, resort, attraction, and restaurant recommendations and even an exceptional knowledge regarding all natural resources, animals and the history in between. Such a great and kind guy! Also, very funny guy! You will never be bored in between road trips.

Verified
The best guide you can have in Costa Rica If you are a nature lover than 506 EXPEDITION & Jorge Rodriguez is the guide for you. We met Jorge on our second day in Costa Rica and spent the next 9 days together. Jorge is the most knowledgeable guide, he knows everything about fauna, flora, geographic, history & culture of his country. He has bionic eyes and can notice an animal big or small, day and night from any distance. He is the most kind person, cautious driver and pleasant you can ask as your guide. I recommand him 100%.

Shlomo F
February 19, 2020.
Verified
מדריך מדהים הגענו למדריך חורחה דרך lands in love אשר גם סידרו לנו את המסלול והמלונות הוא איש מדהים, חברותי ביותר מדבר אנגלית מצויין מכיר את כל הצמחים ובעלי החיים יודע לזהות כל ציפור במרחק מאות מטרים בקיצור ממולץ ביותר

KfirKir
October 22, 2019.
Verified
Best trip to Costa Rica - Expeditions 506 We have just finished a 2.5 weeks trip all over Costa Rica, having Jorge (Expeditions 506) as our guide. The trip was planned by Maria (his daughter). We gave her certain guidelines as to our preferences, and she came back with a trip which was tailor made and suited perfectly our wishes. Jorge is an incredible person and a wonderful guide. He knows so much on everything and has been a great nature guide. Very quickly he understood exactly what we would love doing, and find the best ideas again and again. Having him with us made our trip very easy and enabled us to do so much. Very highly recommended!!!

keren1972
October 22, 2019.
Verified
Wonderful trip in Costa Rica Choosing to use a company service was the right thing for us. As a family of 5 we enjoyed the planning services for María which was very helpful. And from the moment we landed in Costa Rica we felt in good hands. Ronald was much more then a driver, as a tour guide he was very knowledgeable and made us experience the trip and see so Much of the beautiful nature this country has to offer. We would recommend this service to anyone who wants to experience Costa Rica. Pita vida

Verified
You made our trip to Costa Rica We spend nearly 3 weeks in CR with 4 kids. Maria worked on the trip plan with us few month before. She is a true professional and well organized. We spend 9 days with Maria's father Jorge. This is a must meet person. Jorge represents the best you can find in Costa Rica - kind, nature, safe and Pura Vida. The kids lived him from the first min and his mission to show us and tell us about the nature of animals in CR were simple amazing. We are lucky to meet him and travel to CR with him. Thank you Jorge and Maria.

Verified
Our travel with 506 I have traveled for 3.5 months in South America. 2 weeks ago, my parents and my little brother (almost 14) joined me in Costa Rica. From the planning period couple of months ago, we got personal attention from Jorge and Maria, like we were part of their family, that what we felt. Even when I arrived by myself to Costa Rica couple of hours before my family, they took care of transportation and early check-in in the hotel. For 9 days we had a wonderful time with Jorge. We never waited for him, he was always patient to our questions and needs (my parents are vegeterians and my brother is very limited in his menu - and Jorge always took care that we have what to eat, and more than once he had to ask for special requests for us). Always with a smile on his face and willing to help. He has unlimited knowledge and by the end of the trip we felt like we were almost experts about Costa Rica. Words can't describe how much we appreciate Jorge and Maria, but I can tell that during my travel in South America I have never much such people who so much care about their clients and work with their heart. Thanks and muchas gracias!

Verified
A wonderful trip thanks to 506 expeditions We hired the company's services at short notice and thereforeJorge Rodrigez was available only on the first day. During the rest of the days we were accompanied by Gerardo They accompanied us throughout the six days we hired, And took care of us until the flight home. It was a great experience, we learned and knew Costa Rica and its customs through guidance, their recommendations were excellent in hotels, attractions. There was no pressure on their part to book through them, and this is another point in their favor. The courtesy, the reliability, and the service characterized them all along.We fell in love with these people If they are available on your holiday dates, this is your lucky day

Verified
Family tour with great driver and guide It's was a wonderful vacation with Jorge he knows every places he is funny he is very honest and make us the best tour that we dream about it .witout him it wasn't the same tour .also his duther Maria was exelent in the program of the tours she prepare us every thing they are very good Team.

Verified
Magnifique découverte Nous avons réalisé un circuit avec l aide de l agence en tenant compte de nos problèmes physiques et de notre bourse. Le chauffeur Gerardo est une perle, il connaît le Costa-Rica sur le bout des doigts (la faune, la flore, les habitants, la vie,..). Notre conclusion est foncé. Encore un merci à l agence et à Gerardo pour leurs disponibilités.