It is located in the Cordillera de Tilarán, about 40 kilometers southeast of this City Tilarán. This destination is considered a natural paradise because of its tropical forests that are covered with clouds most of the year, resulting in an adapted flora and fauna to these special conditions.
Its main town is called Santa Elena, a very colorful town with its souvenir shops, restaurants with great gastronomy, and tour operators.
This destination is famous for its zip line tours, the hanging bridges, horseback ridings, quadricycles, visit naturalist sanctuaries of frogs, bats, butterflies, among others. Also you can visit an orchid garden and you cannot miss a walk in the cloud forest of one of the natural reserves in this area.
Some of the hotels and hostels in this area offer wonderful views of the Gulf of Nicoya.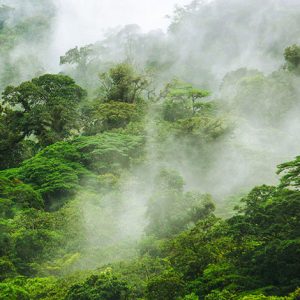 Cloud Forest Nature Reserves