Costa Rica is a privileged country for multiple reasons, having coasts in the Caribbean Sea to the east of the country and in the Pacific Ocean to the west, it has beautiful beaches and geological formations such as gulfs, cliffs, peninsulas, bays, estuaries. To the east you can appreciate beautiful sunrises and to the west colorful sunsets.
Tropical rainforest, cloud, montane, mangrove, dry, paramos, among others
Costa Rica, due to its tropical location, has a variety of life zones with tropical rainforest, cloud, montane, mangrove, dry, paramos, among others, recognized for its rich biodiversity of flora and fauna composed of native species of centenary trees such as the cedars or oaks and common animals of the region, such as capuchin monkeys, rainbow-billed toucans, red-eyed tree frogs, the colirufo hummingbird to name just a few emblematic species of Costa Rica. These areas full of life are protected for future generations under a strict system of national parks and wildlife protection zones. Currently more than 50% of the Costa Rican territory is covered with forests, which makes us an example for humanity.
A central mountainous axis formed by four mountain ranges shows a varied topography with its volcanoes, canyons, and mountains that offer multiple scenarios such as lakes, lagoons, rivers, waterfalls, active and inactive volcanic craters, wonderful scenarios that will fill your expectations. We are a country that thinks green and its development is based on biosustainability, an example of this is the fact that Costa Rica produces around 99% of its electrical energy from renewable sources, such as the Geothermal of the Tenorio and Rincon de la Vieja volcanoes wind energyor hydroelectric energy.
One aspect that you cannot ignore is its people. Costa Ricans are very warm and friendly people. When visiting our beautiful country you will make new friends and you will feel welcome. We are peaceful people and helpful by nature. As we say here, we are Pura Vida!!!
Our ancestors made the decision to abolish the military army more than 70 years ago. This fact allows the country to develop multiple social programs for the benefit of our population.  An example of this is the public education system that is for free and covers the entire country and even areas faraway from the capital. it also has a universal health system with hospitals and clinics distributed all over the country. The mixed institute of social assistance is the entity that supports the most vulnerable social classes. At the same time, we are one of the oldest and most stable Democracies in the world, with an autonomous and independent electoral control and planning system from the Central Government that offers a climate of transparency by organizing political elections every four years, and being this event a national holiday in which all Costa Rican citizens feel very proud to participate and elect our representatives in the Government. All these Political and Social conditions have given Costa Rica the outstanding reputation of being a safe, stable, peaceful country, ideal to be visited by tourists from all over the world.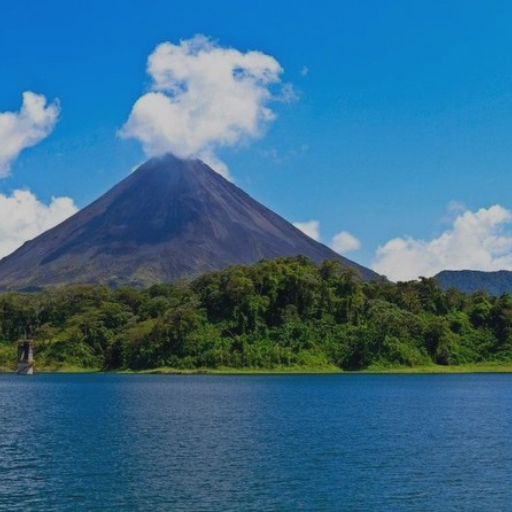 Finally, it is worth mentioning the effort and dedication made by the entire Costa Rican tourism industry, a well-tuned and professional machinery that has evolved through many years of experience, a public-private alliance, which includes the Costa Rican Tourism Institute and the System of Conservation Areas by the government, and on the other hand by the private sector that unites the hotel union, Tour operators, tour guides, travel agencies, restaurants, and transport companies, among others. Offering the visitor a wide range of adventure, naturalistic or relaxation activities, Costa Rica is waiting for you with open arms, and be sure that we are prepared in the most professional way to make your experience unforgettable.
12 highly recomended destinations